Who We Are
Hearty Welcome to Prema Vasam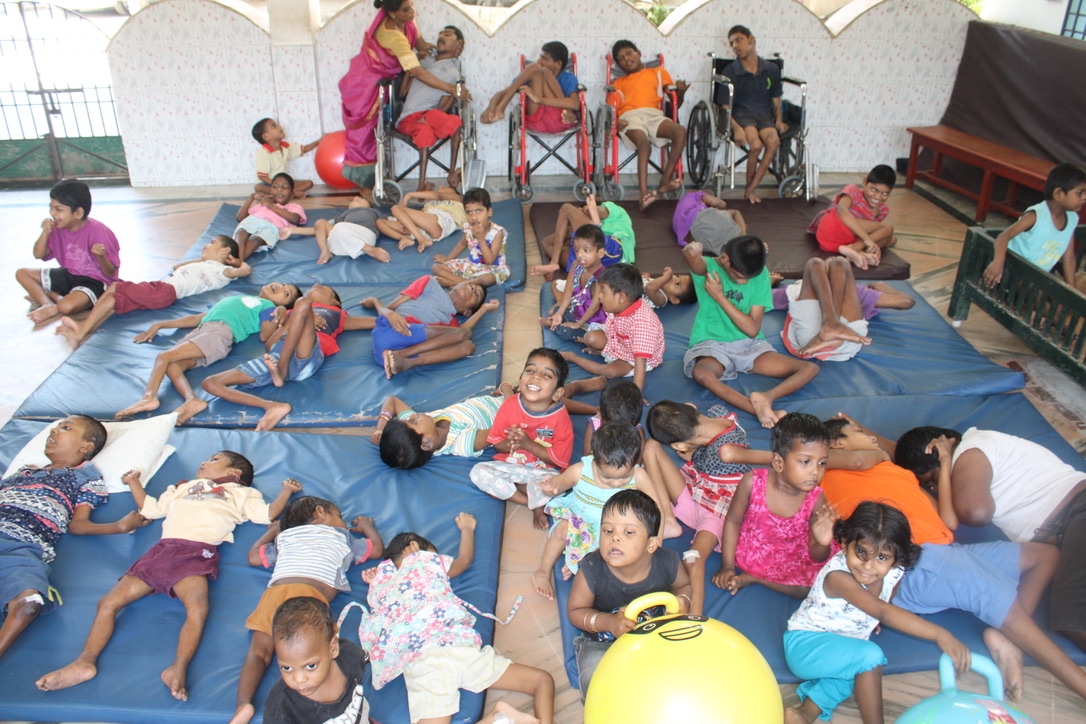 PREMA VASAM is a  home for the Mentally & Physically Challenged and Less Fortunate Children. It is the only home of its kind that caters to the needs of a large number of special children along with the less fortunate school going children. It aims to work with these special children and their families irrespective of caste, creed, religion and financial background. As the name Prema Vasam means, it is a place of love or where love resides. Prema Vasam provides residential care to the children who are differently abled, mentally challenged and less fortunate. It renders relentless service to these children to realize their potentials and to enable them to serve others. It is registered under Charitable Trust Act, Registration No.419 of 1999. Further it is a non profitable organization.
The Inception
| | |
| --- | --- |
| Mr. Selvyn Roy, is the administrator of Prema Vasam. He has  found  Prema Vasam on 2nd of June 1999. when he decided to educate Indra, a 14 year old differently abled girl. Indra was totally depressed and extremely low in spirit due to her inability to go to school like the children of her age. She joined in eight standard, later she scored 420/500 marks in her SSLC board exam. She became an outstanding student in Under Graduation in her college. Now Indra has completed her masters from the prestigious Anna University in first class with passion for these special children she has done Special Education too.  Indra now serves these children as the Director of Prem Illam happily, As our goal goes, "To Serve... Not to be served..." is achieved successfully. |   |
Mr. Selvyn Roy is a clinical psychologist by profession with a post graduate degree in his field of specialization holds post graduate diploma in psychological counseling and guidance. He began his career in an Institution called MITHRA for the rehabilitation of Mentally and Physically Challenged Children as a Clinical Psychologist - cum Special Educator. Then he served in a Special School called, Clark School for the children of Deaf and Dumb with mentally challenged children as a Special Educator, and voluntarily rendered his service to special children at Prithipura Infant Home in Sri Lanka. He found, numerous misconceptions prevailing about the Physically and Mentally Challenged children in the existing society. But he realized the extraordinary talents and human dignity of those special children. The thought that if they get special care and specialized education, they will prove themselves as architects of a new society, influenced him to start PREMA VASAM. Today, Prema Vasam is a home for more than 200 children including 132 special Children.
Precious Gift Prem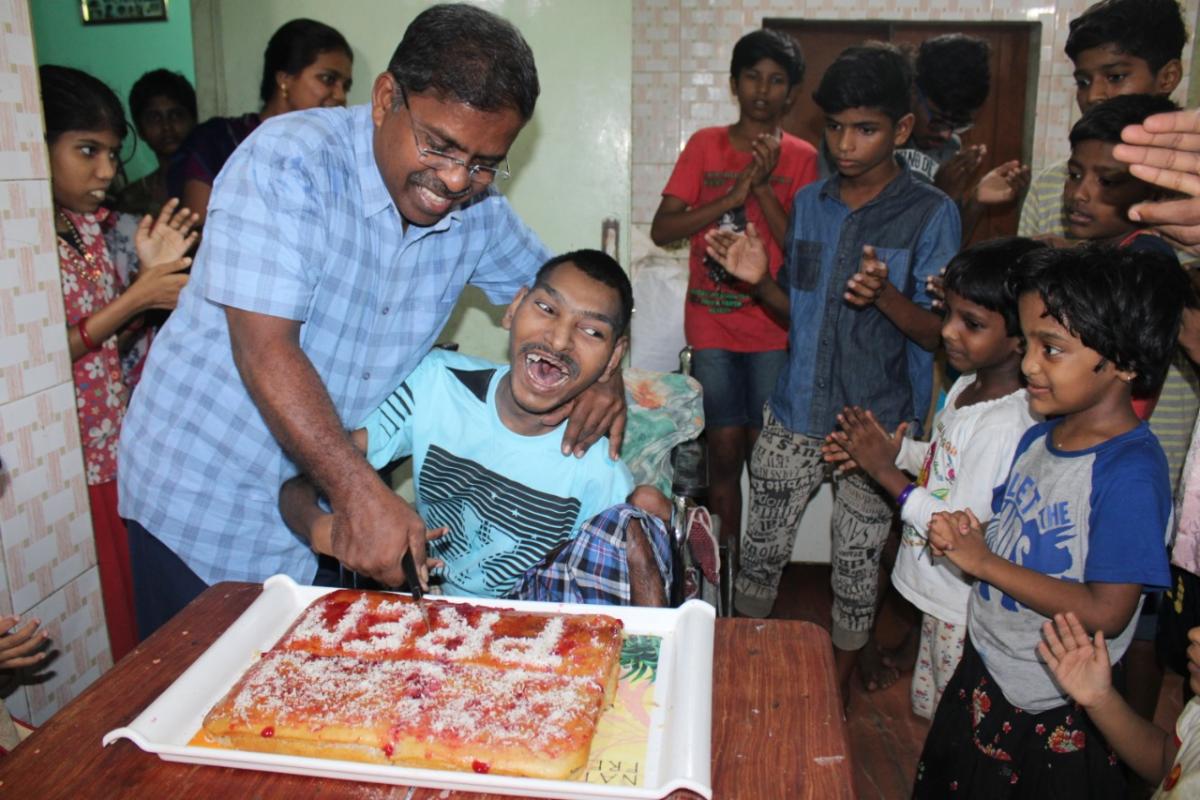 An abandoned boy was found by Selvyn Roy in a dying stage near Aminjikarai on May 14th 1999 at Chennai city. He did not know who gave him the strength and courage to pick him up in a dying stage.Though he is a severely mentally and physically challenged boy, he is very cheerful.  Though he is a bed ridden boy, fully needs our care and support in return he gives a very beautiful smile. Often he proves himself that he is a precious gift to Prema Vasam. Since we did not know his name, we named him Prem. Later where Prem lives has become PREMA VASAM. Our home was named after his name.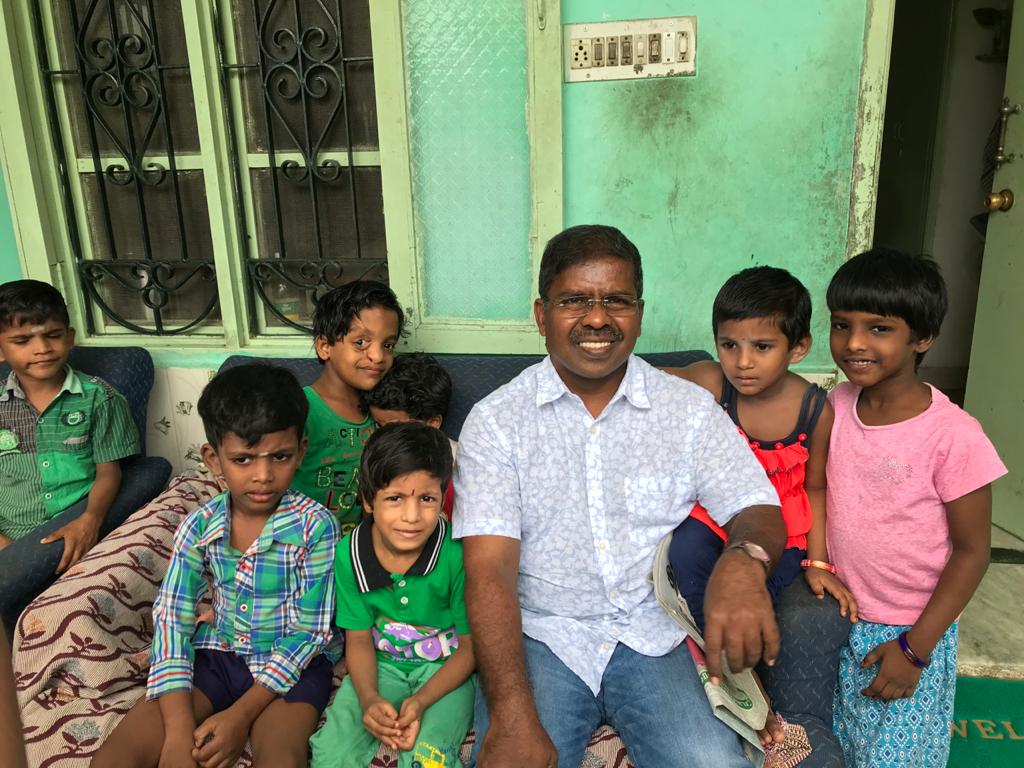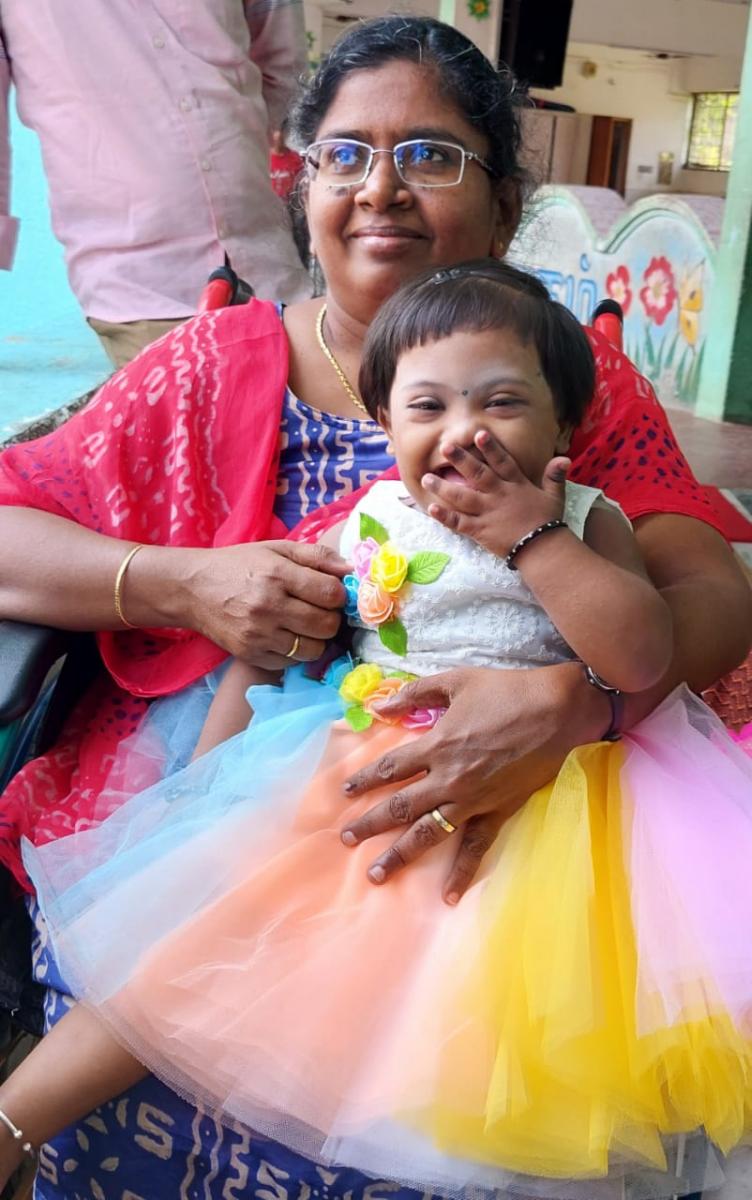 Miss Mumtaj is the coordinator of Prema Vasam. She is also a qualified Multi Rehabilitational Worker. She is working tirelessly for children of Prema Vasam since 2000, a year after Selvyn started the home, and it is her efforts that keep the programs at Prema Vasam running smoothly. She oversees all functions, such as communications, accounts and auditing, and all office work. Furthermore, when any of the children are sick, she instructs the nurses, as she knows each of the special children's medical conditions.